Dr. Raymond Chang
Founding President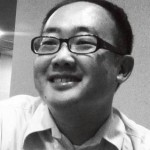 Pastor Ray is originally from Southern California where he attended Biola University majoring in Biblical Studies. From Biola, he went to Talbot and Dallas Theological Seminary earning a Masters in Divinity and a Masters in Sacred Theology. He more recently completed his Doctorate in Ministry at Trinity Divinity Evangelical School. In addition to his academic history, Pastor Ray has extensive ministry experience in second generation Korean American and multiethnic ministries.
He began as a youth pastor in Southern California, then moved to an internship at First Evangelical Free Church of Fullerton under the pastoral leadership of Chuck Swindoll. It was there that Pastor Ray was ordained and received his call to Korean Central Presbyterian Church as their English ministry pastor. He served there for three years from 1993-1996.
Afterwards, he planted a multi-ethnic church, Ambassador Bible Church, in the Washington D.C. metropolitan area. In 2000, Ray moved back to Southern California to the same church where Pastor Ray did his internship, EV Free Fullerton to become the Outreach Pastor. In 2003, Pastor Ray planted his second church, Ambassador Church in Brea. Pastor Ray is married to Sun Joo Chang and they have twin daughters, Kristen and Karissa.
Dr. Peter Lim
Church Health and Missional Strategist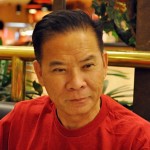 Peter Lim has extensive cross-cultural missions experience having served as a Missions Pastor with two of the largest missions-sending churches in Singapore for more than 12 years, and as the Global Involvement Coordinator at Seattle Pacific University for two years. He is also engaged in supporting ongoing leadership development in marketplace ministries in East Asia, and is eagerly looking into extending Ambassador Network's growing church-planting work overseas in the near future. Peter is also deeply passionate about growing healthy Asian ethnic churches for the sake of the American-born generation.
He has been a freelance church missional health consultant and strategist since 2009, having worked with individual churches, pastors and second-generation leadership groups like the Mienh Christian Youth Association (MCYA). He is excited about engaging 1st generation pastors and leaders to transform their attitudes and approaches towards the second-generation as an adjunct professor at Logos Evangelical Seminary.
He resides in Orange County, California, with his wife, Karen, who is an Associate Professor at Alliant International University.
DJ Chuang
Strategy Consultant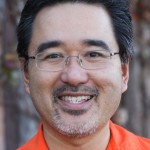 DJ Chuang has served as a freelance strategy consultant, working with organizations like American Bible Society and their .BIBLE Top-Level Domain Registry, Worship Leader Magazine, Leadership Network (as the Leadership Community Director for Multi-Site Churches and next generation Asian American churches) and with L2 Foundation, developing leadership & legacy for Asian Americans. He's the author of MultiAsian.Church: A Future for Asian Americans in a Multiethnic World and editor of 2 other books, "Asian American Youth Ministry" and "Conversations: Asian American Evangelical Theologies in Formation". He has also worked with Pastor Ray Chang in the past, when he served as an Associate Pastor at Ambassador Bible Church from 1997-2000.
He is a graduate of Dallas Theological Seminary and Virginia Tech. He has been blogging at his personal website [djchuang.com] since 1999 (before it was called blogging), curating many links to resources pertaining to churches multiethnic and/or Asian American.
He resides in Orange County, California, with his artistic wife Rachelle, and their son Jeremiah. Lastly, DJ's often spotted wearing orange at conferences.
Paul Kim
Resource Management Consultant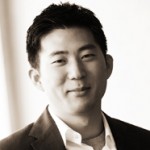 Paul Kim currently works as an independent business consultant for a wide array of small businesses, non-profit organizations and church plants in matters relating to accounting and financial management. He has over 10 years of ministry experience serving as a staff pastor in a variety of churches and church plants. He also has experience working on staff at a non-profit organization in which he was first exposed to a lot of the compliance issues required of 501(c)(3) non-profit entities and the means to implement sound assurance practices for financial transparency and accountability. It was his time working at the non-profit organization that he developed the passion to bring those same values of financial management and stewardship to the handful of churches he served on staff, as well as, the greater number of for-profit businesses and not-for-profit organizations he continues to serve on an ongoing basis.
Paul graduated from Vanguard University with a degree in Intercultural Studies in 2007. He graduated from Talbot School of Theology with a Masters in Divinity in 2012.
He and his wife Tiffany, as well as their two children, Darren and Madeline, are currently serving on the leadership team at Renew Church OC located in the Fullerton/Placentia area of North Orange County.