My name is DJ Chuang and I'm inviting you to consider becoming a ministry partner with me, so that we can together raise up next-generation ministry leaders who can effectively lead multi-Asian and multi-ethnic churches. (As featured in the Orange County Register article: O.C. exports Asian American churches to the world 1/27/2013)
The Situation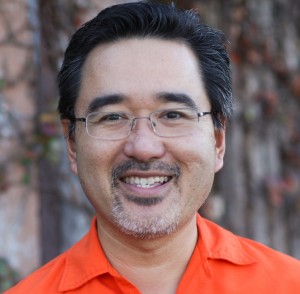 Asian Americans are the fastest-growing racial group in the United States, with a population over 18.2 million in 2011 and projected to exceed 40.6 million (9% of U.S. population) by 2050.
Currently there are only 7,000 ethnic Asian churches and less than 250 English-speaking churches reaching the next generation of Asian Americans. As for multi-ethnic churches, less than 8% of American churches are multi-ethnically diverse (over 20% of a non-majority racial group).
That is not enough. It will take all kinds of churches to reach all kinds of people – particularly more multi-Asian and multi-ethnic churches to better reach the changing demographics in America and the world. Churches are more effective and more sustainable.
Existing churches need strategic training and new churches need to be launched. Contextualizing the Gospel is absolutely essential for all peoples to experience the grace and truth of the Good News of Jesus Christ. Indeed the harvest is plentiful and workers are few.
The Solution
Ambassador Network was launched in 2011 as a movement of multiplying, multiethnic, and missional churches. Ambassador Network provides comprehensive consultation, training, coaching, and equipping for new church plants and existing churches. (Ambassador Network is led by Pastor Ray Chang, with whom I served as an associate pastor at Ambassador Bible Church in metro Washington DC from 1997-2000; now we have another opportunity to partner again.)
I have accrued 20 years of ministry experience in resourcing multi-Asian and multi-ethnic churches as a strategist, networker, and thought leader. I serve a vital role at Ambassador Network in developing consultation, training, and coaching for church leaders locally and globally. Over the years, I've consistently heard that the top 2 needs of minority leaders are: #1, mentoring role models, and #2, resources. Your partnership with me through Ambassador Network will make that possible.
Some of you would like to have more details, like the ministry plan, the budget, and the progress of my funding. I will be sharing that right here with you, because open transparency is so important for being accountable and trustworthy. Subscribe to my email newsletter to access. And, for the entire month of February, I will be livestreaming and/or recording a video update to share with you my ministry experience, practical tips, and explain what I'll be doing with Ambassador Network. Watch the "February is Fundraising" videos and subscribe at youtube.com/djchuang
Join me as a ministry partner to be the solution! You can partner with my strategic ministry at Ambassador Network. Here's how:
Pray
All movements are led by prayer and we need your prayer support first and foremost. Will you commit to joining me in prayer for Ambassador Network's effort to reach the next generations? Please also pray for me personally because this is a big step of faith for me. This is the first time I have ever asked for ministry partners to support me. This new chapter is filled with mixed emotions of both excitement and fears, as I go forth in faith and obedience to what I sense God leading me to do.
Donate
Consider making a donation towards supporting the strategic ministry of DJ Chuang with Ambassador Network. You can make a donation online as a recurring monthly gift or as one-time gift (powered by PayPal). Donate now »
You may also mail a check or online banking payment — payable to "Ambassador Network" with a memo designation of "DJ Chuang Ministry Fund". Please send donation to:
Ambassador Network
770 S. Brea Blvd., Suite 101
Brea, CA 92821
All financial donations are 100% tax-deductible to the extent allowed by law. Ambassador Network (EIN 27-3339188) is a non-profit organization under Internal Revenue Code Section 501(c)(3).

Please share this post with your friends